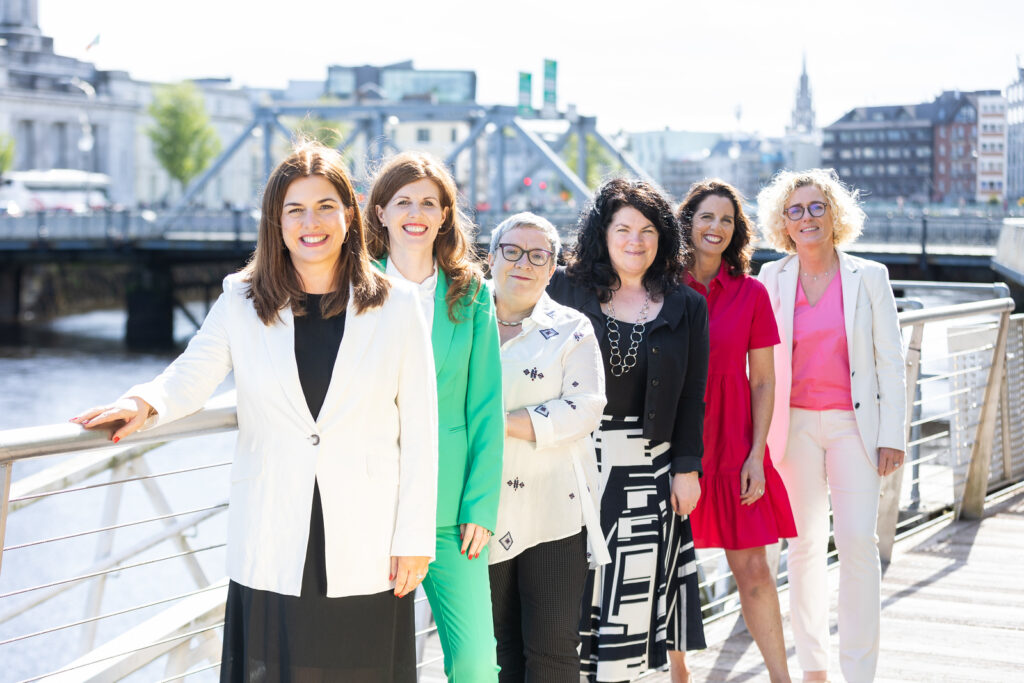 Reputational Risk Vs Opportunity: Key employee communications takeways from Springboard's industry event
On 9 May 2023, Springboard Communications hosted an industry event themed Reputational Risk vs Opportunity: Harness the Power of your Employee Communications, held in conjunction with the Public Relations Institute of Ireland.
With the impact employees can have on the internal and external reputation of organisations firmly in the national conversation, the event brought together experts working in HR and communications to share their insights and knowledge on how to harness the power of your employee communications.
Here are some of the key takeaways from the event:
Delivering Strategy through Purpose
Our research found that 60% of IC professionals in Ireland don't have an internal communications strategy.
As highlighted by Sandy Boundy, Director of Strategy and Insight at Springboard Communications, implementing a successful internal communications strategy is best done through creating a shared understanding and meaning, so that all employees are inspired to work together in delivering the business goals.
When it comes to that inspiration piece, that's where an organisation's overall purpose is vital.
Gen Z as a workforce, more so than any other generation, prioritises working with an organisation with clear purpose and values. According to LinkedIn's Workforce Confidence survey, 2023, over 50% would not apply for a job at a company that did not share their values, even for a hike in salary.
Edel Clancy, Director of Corporate Affairs at Musgrave, said: "Having a sense of purpose is the energy that motivates all of us", and shared how internal communications at Musgrave drives a sense of pride across the organisation.
Living the 'Employees Hear it First' Principle
One of the core principles discussed was ensuring your employees are seen and treated as a primary stakeholder. Whether it's good news or bad news, employees should always be the ones to hear it first. Your role is to be a single source of truth, with no disconnect between what is being said inside the organisation vs what is being said outside.
Una O'Sullivan, Global Internal Communications Director from KPMG, also highlighted that need to keep messaging consistent, both internally as well as externally, to maintain trust and credibility. Una also outlined their approach to communicating the good and the bad to employees – celebrate the good news through recognition, amplifying the stories through varied content across channels, and reinforcing the lived values. Conversely, you need to own the bad news through acknowledgement, transparency, and two-way communication.
As pointed out by Miriam Manning, Director of Human Resources from TELUS International, there needs to be a clear framework managing how you communicate to your wider workforce. TELUS International's Team Member Experience framework outlines the overall process from team member listening and leadership engagement to the overall strategic narrative and how the values are brought to life.
Employ clear guardrails
Your colleagues can be your most effective brand advocates – people are three times more likely to trust company information shared by an employee than that shared by a CEO (Edelman).
However, if employee-generated content is not managed closely, there is the potential for reputational damage.
Sandy stressed four types of guardrails that can be put in place to ensure your employee communications are effectively managed, minimising risk and maximising opportunities.
Clear policies that are regularly updated and shared including crisis, media and social media policies
An approval process for employee-generated content
Use of communications champions, playbooks, and toolkits to empower representatives of different employee populations in driving communications
Training and development programmes, especially for your people leaders
With 86% of IC teams having less than 5 people and the majority working solo, having these practical steps in place will support the wider employee and people leader groups in generating effective communications that will enhance your overall reputation.
For more information on how to enhance your employee communications, from an audit and strategy to training sessions, contact Client Director Ciara Flaherty at ciara@springboardcommunications.ie.